1 tag
One of my songs on TV!
This is happening!!! A song I wrote with these amazing people on an episode of Hart of Dixie… Tune in and freak out with me!!! #trishaivy #thelonebellow #brooklyncountry https://twitter.com/musiconhod/status/328937956557615104
4 tags
Recording in Nashville!
May 13th it's finally happening… Recording my EP!!! Excited. Stressed. Blessed. Disbelief. AH#%Paa$@hs!!?/$&@!!!!! Stay tuned for video from the studio and the chance for you and KICKSTARTER to help with the dream!!!
1 tag
Watch
Trying out the new duet I wrote. Big thanks to my good friend Jamey Hamm for lending a hand!
3 tags
3 tags
Watch
Testing testing check 1, 2… Video blog is about o commence. In my room where I write my songs, in the studio where the magic happens, shows, kick starter… It all happens here! Stay tuned and hold on to your butts folks! Thanks for tuning in!!!
Big ole thanks to Garden and Gun magazine for featuring my pictures from Christmas of my Daddy & Santa & my Grandparents baking!!! Check it out here! http://t.co/JweKn1Nu
House show 12/21 Tampa!!! (rocking till the world...
So excited to be going home for Christmas and doing a house show at my friend Jake English's lake house! It will be so wonderful to see all of my Tampa friends and family and celebrate the holidays right with music and good times! Feeling very blessed to play new songs in my hometown for people who have supported my music for so long! Happy holidays y'all!
Feelin keen on 2013!!!
Getting very excited for the new year!!! Lots of shows- Rockwood, Pete's Candy Store and more!! Loads of big projects and news songs coming up… So stay tuned!!!
Relocation, Sandy and Snow!
So the studio is finally relocated but due to Sandy recording for the EP has been postponed a little bit longer. We have been working with a couple of local relief organizations in Brooklyn to help those affected in the NY area to begin to rebuild again, especially with this weeks snow storm. Never been more grateful to have power and hot water. Here's an article and some pics from the...
Watch
Music Video for "I been talking in your sleep" !!!
Adventure!
So Friday I set off on an epic journey for 4 weeks to North Carolina, Florida, and Tennessee! I'll be singing and playing at my dear friend Faith's barn wedding in Boone, NC, then off to Tampa for a visit with the folks, then Nashville for some highly anticipated writing sessions!!! Follow my adventures on Instagram ( trishaivy ) and here for updates on life and music! Here we...
Music video is up today!!!
Such and amazing experience making this video. Hope you enjoy it!!! http://vimeo.com/m/44619901
This Saturday live at Pete's Candy Store!!!
Come on out this Saturday at 6pm to Pete's Candy Store for our show… it's just the right thing to do! And keep those eyes and ear open for details on my "Talking in your sleep" music video screening party…Soon to come!!!
Next show: PETE'S CANDY STORE!!!
Hello Franly (friends/fans/family) Come on out and join us for our next show at Pete's Candy Store in Williamsburg! Saturday night June 30th at 6:00pm!!! See you there!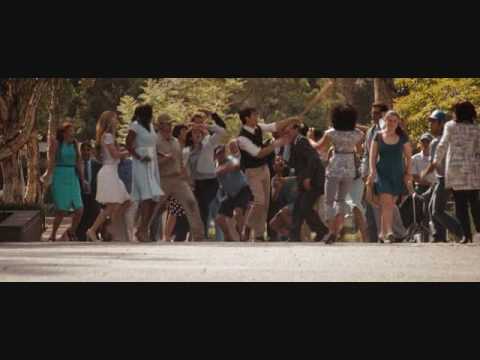 Our cover of Robyn's "Dancing on my own" featured...
Holy balls! A video from the Rockwood show last Tuesday is up on Celebuzz in their Weekend Covers… Check it out!!!!  http://t.co/L3xdqN0t
Hang on and enjoy the ride!!!
So excited to be going into the studio Wednesday to start recording for the EP! Stay tuned for updates…pics and video from the studio as well as behind the scenes previews from the music video shoot!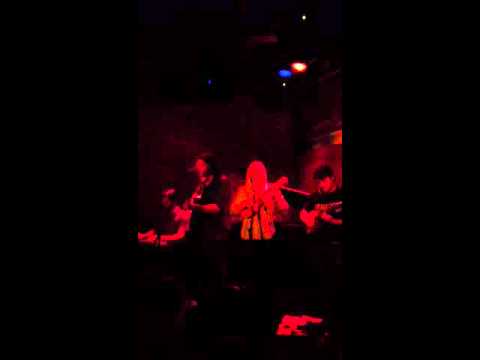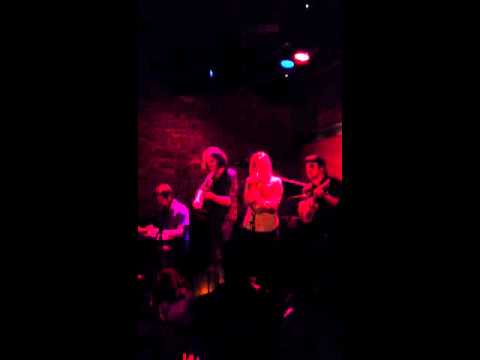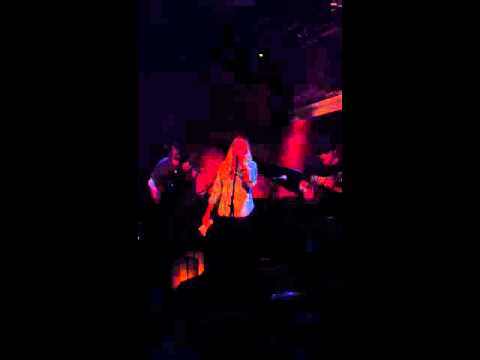 ROCKWOOD TOMORROW NIGHT!!!!
We are back at Rockwood Music Hall tomorrow night at 11pm… Cooking up a little something special you won't want to miss! See ya'll there!
1 tag
IT'S ALL HAPPENING!...
An new show announced at Rockwood Music Hall, Tuesday May 15th at 11pm… starting to work on the new EP this month… Shooting a music video for "Weeping Willow"… Hello summer, I love you!
Next Show Announced!!!
It's my "It ain't no joke" show at Rockwood Music Hall, April 1st at 5pm!!! We'll see ya'll there!
Hear a rehearsal of my song with Honey Lou!
Rockwood Music Hall: January 9th 10pm!!!
We had an amazing night on the 20th at Rockwood Music Hall… If you missed it, dry those tears! Me and the good ole boys will be back for another show JANUARY 9th at 10PM!!! Come on out to warm up and let those post New Years blues melt away!
Next Show!
I'm very excited to be playing again at one of my favorite spots in Manhattan- Rockwood Music Hall! This is more of a family gathering than a New York music scene… you will fall in love! On SUNDAY NOV. 20th at 5PM come on out and enjoy this amazing NY venue and let me and the city give you something to be thankful for!